The founding member of Foreigner will perform five shows from October 18 – 22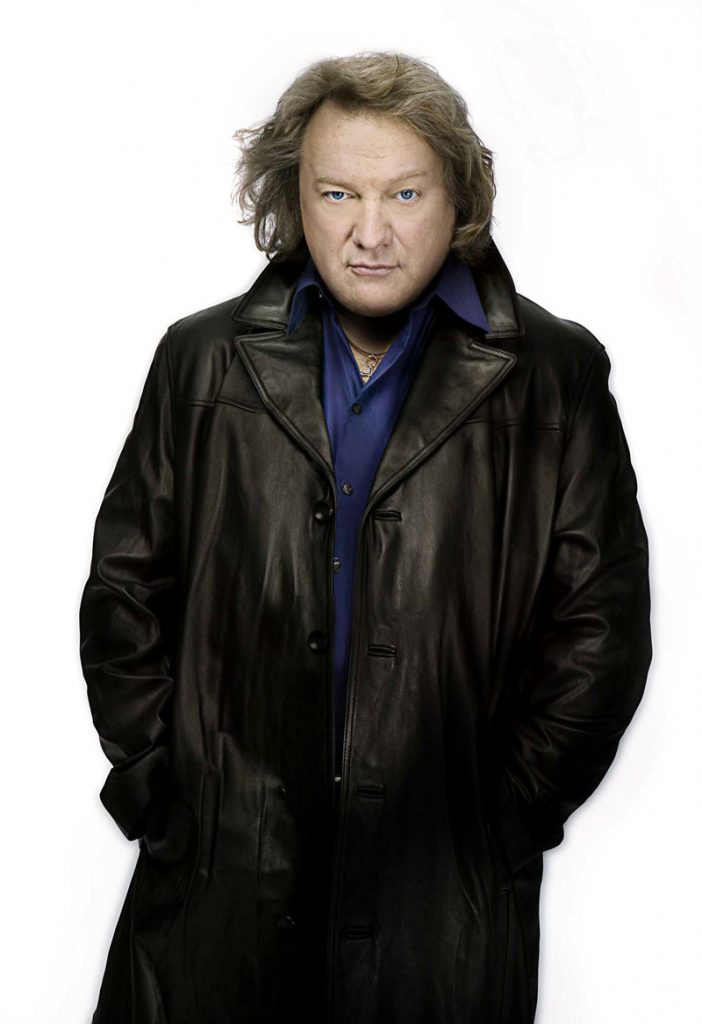 LAS VEGAS (August 28, 2013) – RAIDING THE ROCK VAULT—the ultimate classic rock concert experience—has announced Lou Gramm, best known as the founding vocalist of the rock band Foreigner, as the next singer in its Icon Series. Gramm will perform in five shows from Oct. 18-22. One of the best-selling bands of all time, with worldwide sales of nearly 80 million albums, Foreigner has created generation-spanning hits, including "Feels Like the First Time," "Cold as Ice," "Urgent," "Hot Blooded," "Double Vision," "Juke Box Hero," and "Waiting for a Girl Like You," most of which were co-written by Gramm.
"Lou Gramm is one of my favorite vocalists of all time," said creator, director and producer John Payne. "We pay tribute to the legend that is Foreigner in our show every night, and to have him here as part of the experience is beyond exciting."
Gramm's guest appearance will follow Yes's Jon Anderson, who takes the stage Sept. 20-24 with RAIDING THE ROCK VAULT.
The story of classic rock comes to life with RAIDING THE ROCK VAULT. Boasting the ultimate set list, the show takes audiences on a magical musical journey, traversing the genre's history from the '60s through the '80s.
RAIDING THE ROCK VAULT features classic anthems from The Rolling Stones, The Who, The Doors, Led Zeppelin, Jimi Hendrix, the Eagles, Queen, Van Halen, AC/DC, Journey, Free, Bryan Adams, Supertramp, Toto, Deep Purple, and more, truly boasting "The Greatest Set List Ever."
The show's all-star lineup includes Howard Leese [Guitar] (Heart), Tracii Guns [Guitar] (LA Guns, Guns n' Roses), Robin McAuley [Lead Vocals] (MSG, Survivor), John Payne [Lead Vocals and Bass] (Asia), Paul Shortino [Lead Vocals] (Rough Cutt, Quiet Riot), Jay Schellen [Drums] (Badfinger, Asia), Andrew Freeman [Lead Vocals and Guitars] (Lynch Mob, The Offspring), and Michael T. Ross [Keyboards] (Lita Ford, Hardline).
Ticket prices for RAIDING THE ROCK VAULT range from $49 to $125 (plus fees) for a special Rock Star Package (which includes tickets in first five rows, t-shirt, concert program, album, meet-and-greet and VIP pass). Special discount tickets for $39 are available for locals. For an up-to-date schedule or to purchase tickets, visit the LVH box office or log onto thelvh.com, vegas.com, or ticketmaster.com. Tickets can also be purchased by calling 702-732-5755 or 1-800-222-5361.
About LVH – Las Vegas Hotel & Casino: LVH – Las Vegas Hotel & Casino, a world-class destination, offers a unique blend of amenities and excitement with all your favorite table games, hottest slots on the market, incredible restaurants, endless entertainment, more than 200,000 square feet of meeting space and the world's largest race and sports SuperBook®. LVH – Las Vegas Hotel & Casino provides a range of culinary adventures including exhibition-style Japanese cuisine at the world-famous Benihana, fine steaks at TJ's Steakhouse, Pan-Asian dining at 888 Noodle Bar, authentic Japanese sushi at Teru Sushi, a traditional buffet that features tastes from around the world, and more. LVH boasts a strong entertainment schedule led by world-class headliners in the LVH Theater, as well as a variety of on-going production shows in the Shimmer Cabaret. Its proximity to the Las Vegas Convention Center and its designation as a Monorail station (connecting it to the Las Vegas Strip) makes it the ideal hotel for conventions and visitors alike. For more information or to book accommodations, call toll free at (800) 732-7117 or log on to www.thelvh.com or connect with us on our social pages www.thelvh.com/Hotel/stayconnected.
www.facebook.com/RaidingTheRockVault
Press Releases & Assets:
www.msopr.com/n/client-roster/raiding-the-rock-vault

For more information on RAIDING THE ROCK VAULT, please contact:
LANGDON FLYNN COMMUNICATIONS
702.889.2705
Steve Flynn, steve@langdonflynn.com
Ceatta Bogataj, ceatta@langdonflynn.com
For media information regarding LVH – LAS VEGAS HOTEL & CASINO, please contact:
702.732.5479
Melissa Healy